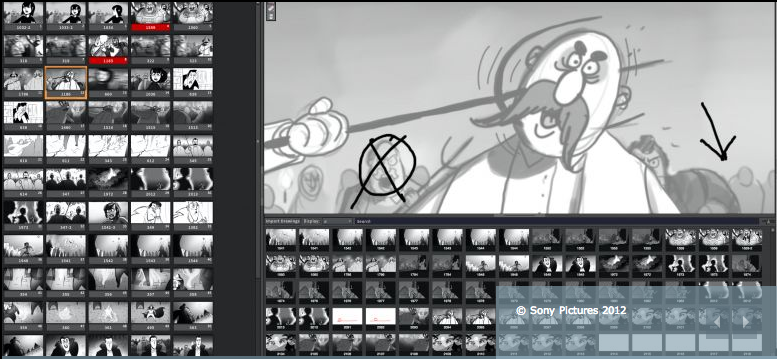 The Foundry ajoute un outil de storyboarding collaboratif à son pannel de logiciels!
En effet, Flix est un outil en ligne qui sert au développement d'histoires visuelles, et permet aux administrateurs, éditeurs, cinéastes, storyboard, etc… de travailler ensemble dans un espace collaboratif facile d'accès.
Avec Flix, les utilisateurs peuvent travailler ensemble pour peaufiner des idées, des concepts de la même manière qu'ils développent l'histoire visuelle d'un film ou d'un projet.
Avant d'être présentée par The Foundry, Flix a été développée comme solution interne chez Sony Pictures Imageworks (SPI).
Cet article de fxguide vous en dira beaucoup plus long(en anglais)!
Bien que Flix ne soit pas encore commercialisé, si vous êtes intéressés, vous pouvez vous enregistrer en ligne ici pour obtenir plus d'informations!