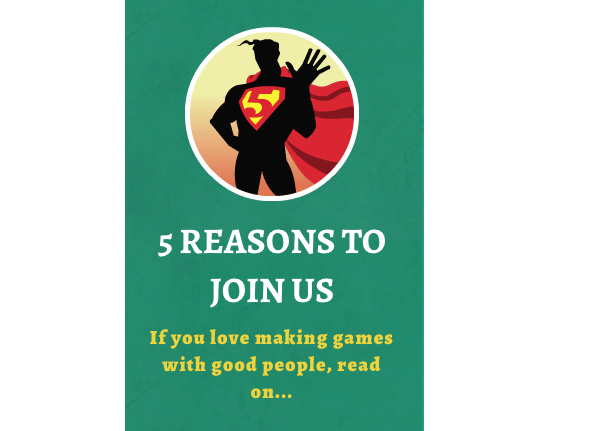 Avis aux Gamers Designer parlant Anglais : Pretty Simple recrute, pour son studio de Paris, un Senior Social Gale Designer.
Je leur laisse la parole: 
Descriptif du poste

We're a team of 70 people, we're growing fast, and we need talented people to join us in our studio located in Paris, France.
Thanks to virality, our Facebook game Criminal Case has shot past 9M DAUs in only 6 months.
We work hard on making quality original games that are highly scalable, and we're gamers at heart!
If this sounds like you, read on.
We are looking for a game designer to join our team in our studio located in Paris.
 Responsabilities

In collaboration with the production team, your main goals will be:
Write high concept & game design documents for new games
Make mockups for the implementation of new features
Write specifications for the development team
Analyze the metrics of the game and the impact of each feature on the gameplay and user experience
Implement the tuning gameplay based on the metrics analysis
Compétences et expérience souhaitées

3+ years experience in a similar position
Passion for social and casual gaming
In-depth knowledge of the Facebook Platform
Excellent writing and presentation skills
Very thorough and attentive to detail
Good knowledge of Photoshop mandatory
Advanced English language skills
Desire to create a good and engaging user experience
Good knowledge of flash is a plus.
Additional Information

Contract: permanent position
Starting date: as soon as possible
Remuneration package will depend on the candidate's profile
Please note that we will not consider applications without a cover letter and references to Criminal Case and Pretty Simple.
Pour postuler c'est ici, dans Linkedin http://linkd.in/ZNgwrn